2-day Trad Climbing Course
A 2-day trad climbing course delivered in Christchurch.
On this 2-day traditional climbing course, you will learn the art of using natural and placed protection. When trad climbing, the rope is clipped into gear placed in cracks or on features in the rock, this protects the climber from falling. Natural and placed protection includes the use of trees, boulders, threads, horns, cam's/SLCD's nuts and hexes etc. (also known as trad gear). Trad climbing can be both mentally and physically challenging. Trad climbing is the purest form of rock climbing.
This course is popular for people with some climbing experience that would like to have a go at trad climbing or people how are interested in mountaineering. To attend this course, you do not need to be climbing at a high grade or have a lot of climbing experience. Our training locations have a range of climbing routes, including some that are very easy. This course focuses on trad gear placements and anchor building, it's not about climbing hard.
This course is suitable for recreational climbers and those working towards NZOIA (New Zealand Outdoor Instructors Association) Rock1 or Rock2 instructor awards.
PREREQUISITES
Before attending this course, you must be competent at belaying with an ATC/belay plate or GriGri and have some outside climbing experience. If you're unsure if you meet the prerequisites for this course, please give us a call or email before completing your booking.
Trad climbing course location
Our 2-day trad climbing courses are delivered in Christchurch. on this course you will visit two of Christchurch's best trad climbing locations, Rapaki climbing area & Gibraltar Rock. We meet at opposite Princess Margaret Hospital on Cashmere Road, Cashmere – See on google maps.
Gear & equipment
All the climbing gear and specialist equipment are available for you to borrow at no extra cost for the duration of the course. If you have your own or can borrow the gear that you will most likely end up climbing on, we recommend that you bring it along. A full gear list and course outline are available to download at the bottom of this page.
ACCOMMODATION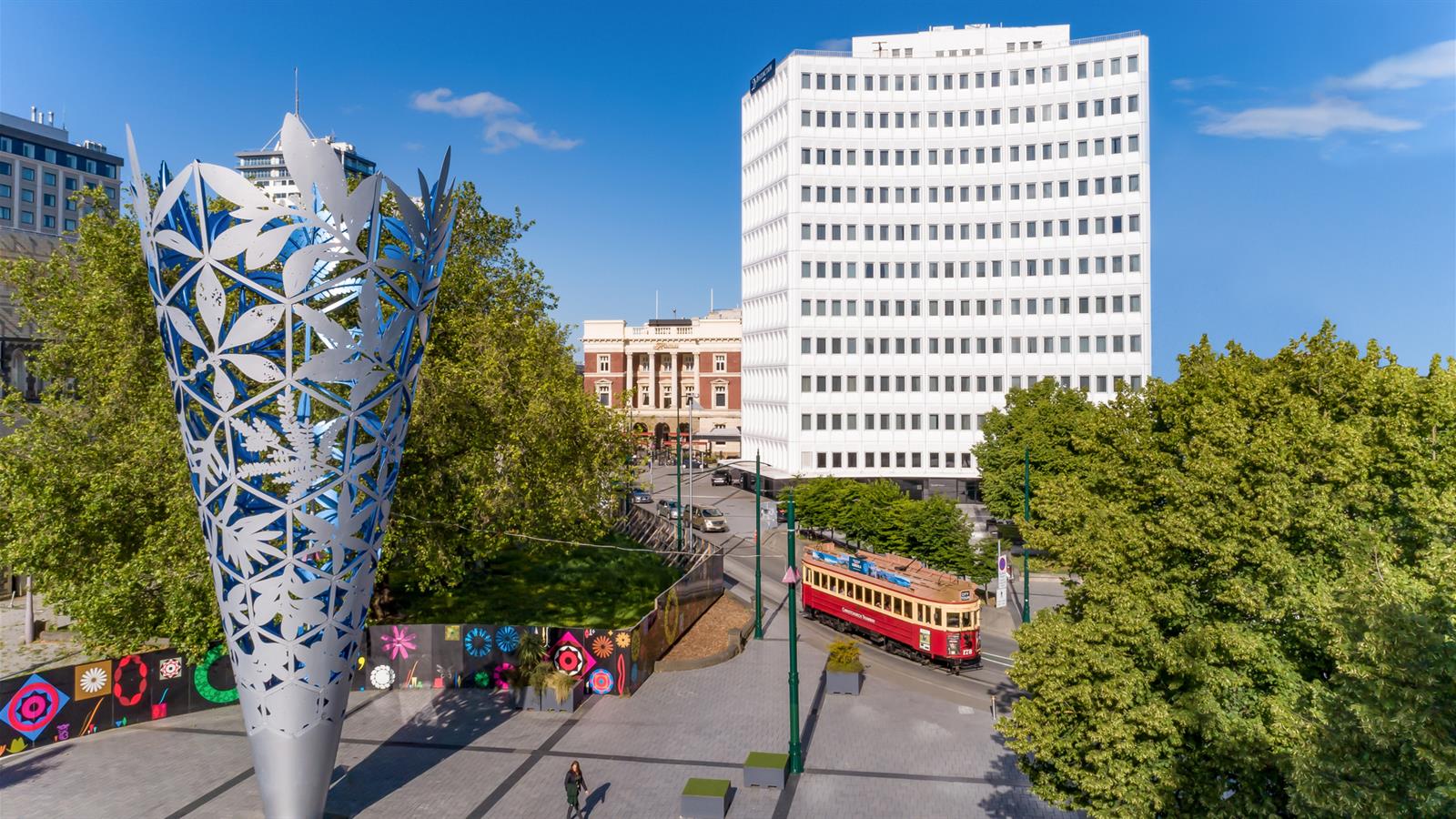 Your accommodation is not included. If you are travelling from out of town,  please book your accommodation for the duration of the course.
We have some suggested accommodation options in Christchurch on our FAQ's page. Please book in the central city or south side of town as this is closer to the climbing areas.
FOOD
This course is self-catered,  please bring with your lunch, snacks and plenty of water for each day. A full packing list is available to download at the bottom of this page.
FREE TRANSPORT
If you're staying in a hotel
Free transport is available from any Christchurch accommodation if your travelling from out of town to attend one of our courses. Please book a central city or south Christchurch accommodation.
Meeting locations (catch a ride with us)
If you are bringing your car, please meet us at the following location:
TRAVELLING FROM OUT OF TOWN?
We recommend that you arrive in Christchurch the day before your course. We have a few hotel & hostel suggestions on our FAQ's page. Please avoid booking accommodation north or east of the city centre.  At the end of the course, we are more than happy to drop you back at your accommodation or directly to the airport.  The earliest time we can have you back at the airport is 5 pm.
How many people will be on my course?
We believe this type of training is better when the group size is small. Our Trad climbing courses run at a maximum group size of 4 clients to 1 instructor.
---
WHEN IS THE NEXT COURSE?
Trad climbing courses run from October to May.  Visit our Course Calendar for scheduled course dates. Please contact us to arrange custom courses, private training and guided ascents.
PRICE: $649*
---
See what our clients have to say about this course

"The course content & place was fantastic. Appreciate the individualized considerations and recommendations as the course progressed"- David Lee

"Great instruction, very through, so much knowledge yet relaxed" – Lucy 

"A great course, really fun + I feel confident and safe to go out and lead some trad" – Toby Scott

---
Trad climbing course content
General
NZ rock climbing grading system
Interpreting NZ climbing guide books
Knots for trad climbing
Safety
Climbing calls
Buddy checks
checking gear & equipment for damage
Accessing the top
Belaying
Using natural protection
Trees
Boulders
Threads
Horns
Placed protection
Nuts
Cams /SLCD'S
Hexes
Place the first piece/directional piece
Anchor systems
Natural and placed protection anchors
Linking systems
Y-shape anchors
W-shape anchors
Single point anchors
---
PRICE: $649*
---